Rooms
The 10 rooms in the Podere Carceroni have been designed according to the needs of our guests so that their stay is an experience, not only filled with wonderful sensations, emotions and fine food, but also one of complete relaxation.
Our Services
Podere Carceroni has all the best services to spend an unforgettable holiday in Maremma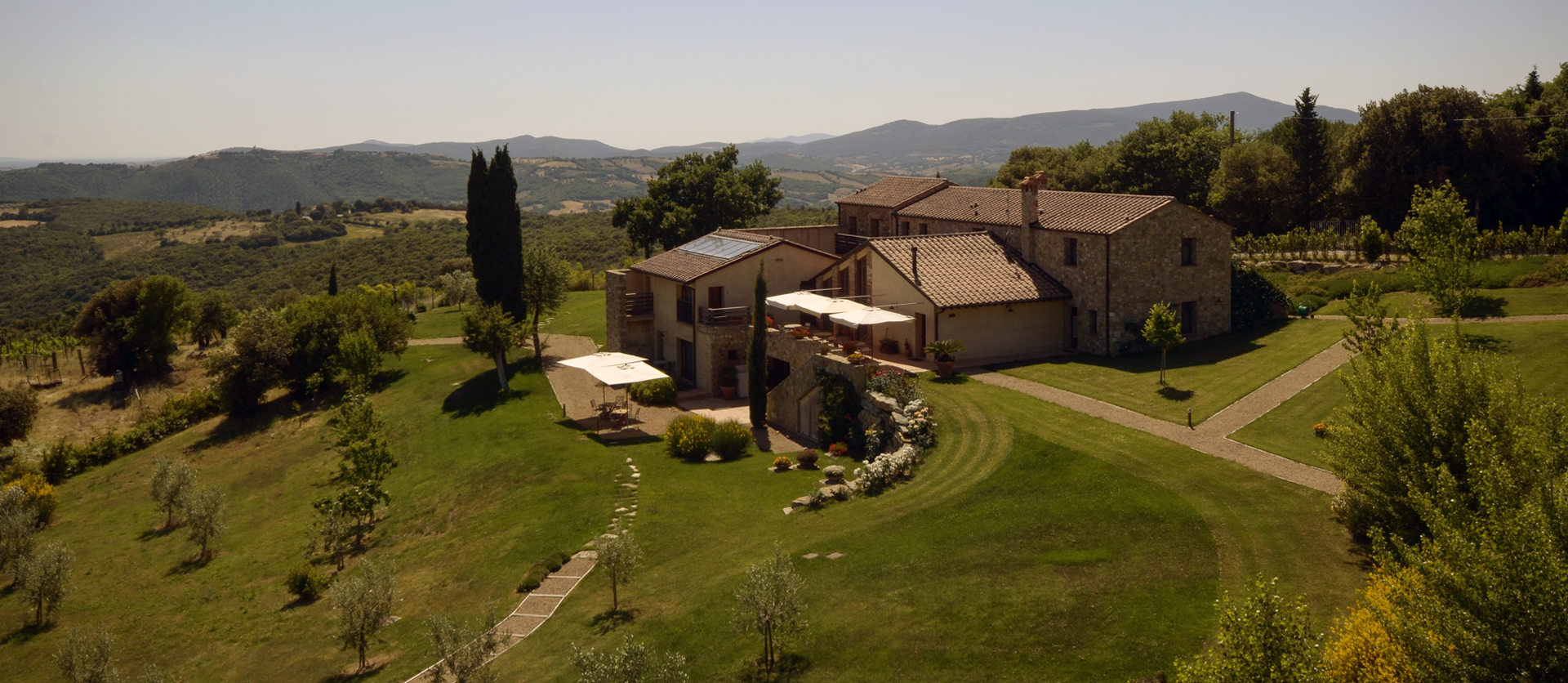 Reviews
Persone adorabili - Esperienze incredibili
Great place to stay
Great place to stay. We had 5 relaxing days there. You are in a quiet place with a great view over the valley. You can enjoy local fresh products at dinner. Owners are available and giving tips. It's got everything you need to enjoy Tuscany.
Our second time and it was all perfect..
The owner as always very polite and gave us all the information we needed.. The room was great, spacious.. We will retrun again!
Wonderful place and very polite and helpful staff.
Breakfast with warm rolls and croisants was exellent.
Our stay at Podere Carceroni was so restful
Beautiful views, peaceful landscape, nice gardens and very clean pool. The food was delicious, vegetables fresh from the garden! The owners and other guests were so friendly, we felt very welcome and at home. We would definitely consider returning.
Very calm area, nicely decorated and spacious rooms
There is a quite big pool, sauna and jacuzzi as well that you can use. The breakfast was very tasty and the view is just amazing.
The owners were passionate to make our stay fantastic and they succeeded.
Excellent apartment, comfortable bed, wonderful view, delicious breakfast and lovely hosts.
This is a really fantasic place to stay!!!
Very nice hospitality
Very nice hospitality. Small and pleasant hotel with an amazing view. Outstanding quiet!
Fabulous panoramic views
Nice and a peacefull location. Beautiful surroundings, perfect for relaxation. Fabulous panoramic views, swimming pool and hydromassage in the garden. Very clean, spacious rooms. Daily fixed menu, representing the owners choice.