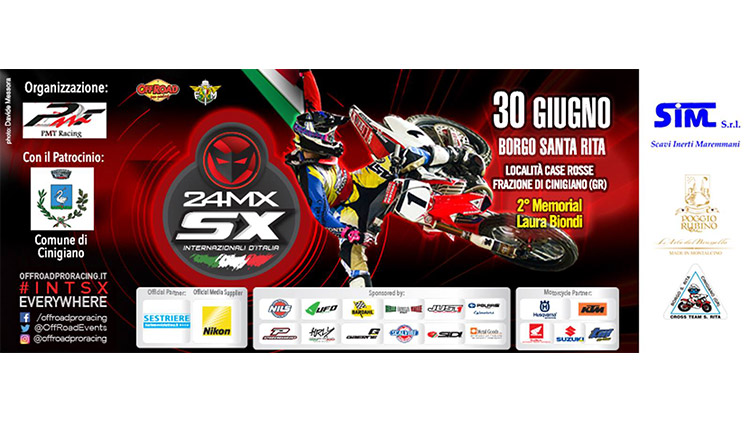 International Championship of Supercross Italy
On June 30th from 14.00 p.m. the circuit Santa Rita will host the International championship of Supercross Italy.
An exciting show for all enthusiasts, not to be missed!
Info
Ticket on the day of the event: whole €20.00 – reduced from 6 to 10 years €15.00
Online Pre-sale ticket: Entire €16.50 + comm. – Reduced from 6 to 10 years € 11.00 + Comm.
For more information visit the Facebook page of circuit Santa Rita.