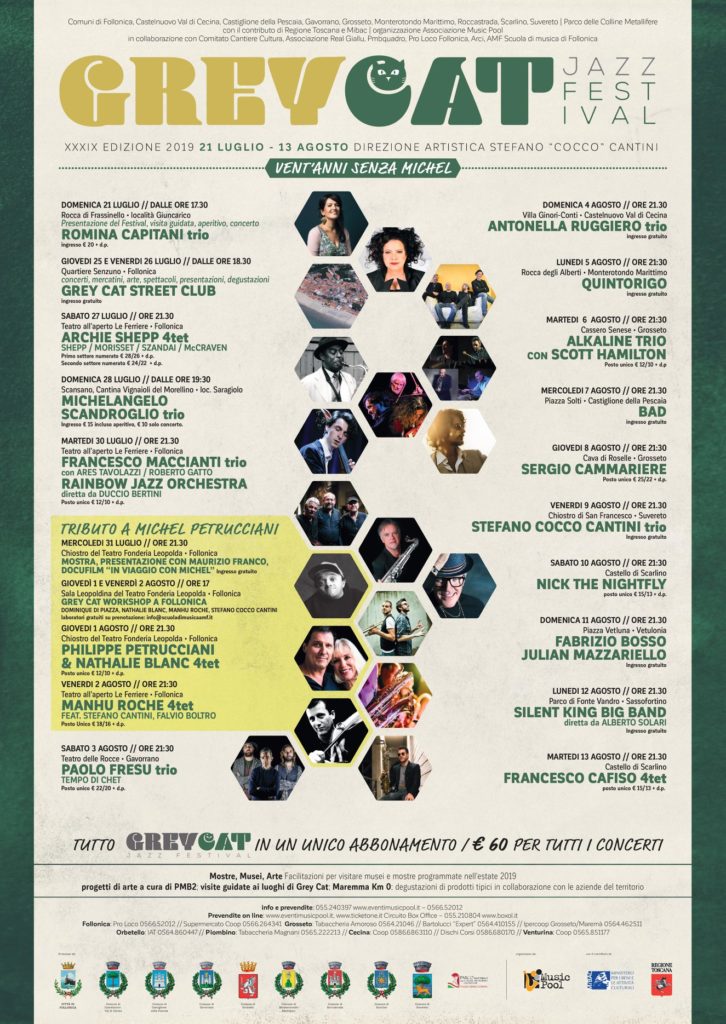 THE GREY CAT JAZZ FESTIVAL 2019
The Grey Cat Jazz Festival 2019 returns as a tradition between July and August throughout the province of Grosseto.
The 39th edition under the sign of the "grey cat" is beginning to take shape and the first official appointment is the concert of the American saxophonist, true monument of world free jazz, Shepp will be staged at the theater Le Ferriere di Follonica on Saturday 27 July at 9:30 p.m.
In quartet with Carl Henri Morisset on piano, Matyas Szandai on bass and Steve McCraven on drums.
MORE DATES IN PROGRAM                                                                                                                                                            Click the following link
FOR STAY                                                                                                                                                                                           Podere Carceroni