WINERIES OPEN 2019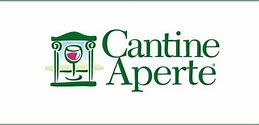 In Tuscany on 25th and 26th May will be held throughout the regional territory ' Cantine Aperte 2019 '. You can visit wineries, taste and buy wines, enjoy excellent local products and participate in a whole series of events that will vary from winery to winery and that will include concerts, theatrical performances and exhibitions.
The event is organized by the Tourism Wine Movement (MTV).
To choose the wineries in Tuscany to visit we suggest you to download the APP that you find on the site of the movement of wine and that you can use on your smartphone or tablet. It will allow you to locate the 20 wineries closest to your location. On each of the wineries to visit you will be able to see the description, the photos, the wines produced, the timetables and all the other information of the case. You will have at your disposal a real oenological navigator!
DOWNLOAD THE PROGRAM HERE
www.mtvtoscana.com/dettaglio/cantine-aperte-2019
When: From 25 May to 26 May 2019
Place of the event: Toscana
To stay: www.poderecarceroni.it